---
Date:
December 2 – 20
location:
Exclusively on ARTSY
We are pleased to announce that in lieu of a physical event, Art Miami and CONTEXT Art Miami will take place exclusively on Artsy. From December 2-20, we invite you to explore booths, experience our online event, and buy work directly from our roster of 150+ premier galleries on the largest and leading global online marketplace for fine art.
---

The whole family will enjoy exploring Nights of Lights at Pinecrest Gardens
Nights of Lights
Date:
Friday, November 27, 2020 through Sunday, January 3, 2021 from 6:00 to 10:00 p.m.
location:
Pinecrest Gardens
11000 SW 57th Ave, Pinecrest, FL 33156
MAP
Tickets: $7 online, Children younger than 2 enter free
Purchase Tickets
Pinecrest Gardens transforms into a winter wonderland dotted by thousands of twinkling lights that go up, through and around the whimsical botanical landscape. This year we are adding a whole new section of sparkling holiday lights and amazing surprises in our Lower Gardens. Eat yummy treats, have a signature Pinecrest Gardens cocktail and enjoy magical Story Time with Mrs. Claus. Stay tuned for Santa Claus special appearances on the Banyan Bowl stage! On select evenings, admission includes a holiday concert performance in the historic Banyan Bowl.
No dogs allowed on Festival Nights.
---
Movies Under the Gables Moonlight
Date:
Saturday, Dec. 19, 6 p.m.
location:
William H. Kerdyk Jr. and Family Park
6611 Yamuri Street.
MAP
The Community Recreation Department invites you to Watch a Movie under the Gables Moonlight featuring The Santa Clause on Saturday, Dec. 19, 6 p.m. at William H. Kerdyk Jr. and Family Park, 6611 Yamuri Street. Tickets are sold per family pod and limited to a four-person house hold. Cost is $10 per family pod. To purchase tickets, visit www.playgables.com.
---
THE MAN WHO INVENTED Christmas
Date:
Friday, 12/18 to Tuesday, 12/20
location:
Gables Cinema
260 Aragon Ave, Coral Gables, FL 33134
MAP
Christopher Plummer is mind-blowing. It's a great film." – Mike Sargent, "The unforgettable films of 2017," PBS NewsHour
The magical journey that led to the creation of Ebenezer Scrooge (the indomitable Christopher Plummer), Tiny Tim and all the classic characters from A Christmas Carol, receives an elegantly appointed update courtesy of executive producer (Miami's own) Mitchell Kaplan. Directed by Bharat Nalluri (Miss Pettigrew Lives for a Day), The Man Who Invented Christmas shows how Charles Dickens (Dan Stevens, the beast in Disney's Beauty and the Beast) mixed real-life inspirations with his vivid imagination to conjure a timeless tale, forever changing the holiday season into the celebration we know today.
---
HOT CHOCOLATE WITH SANTA
Date:
Saturday, Dec. 19, 2020, 10 a.m. – 12 p.m.
For Coral Gables residents only.
location:
Coral Gables Holiday Park
in front of City Hall Merrick Park,
405 Biltmore Way
MAP
Join us this holiday season for an exclusive encounter with Santa. Enjoy this memorable experience with his jolliness while sipping on your personalized hot chocolate, decorating Santa cookies, and of course getting your photo taken with Santa, from a safe distance.
Cost is $15 for a group of maximum four people. Tickets must be purchased in advance at www.playgables.com. Limited numbers of tickets available.
---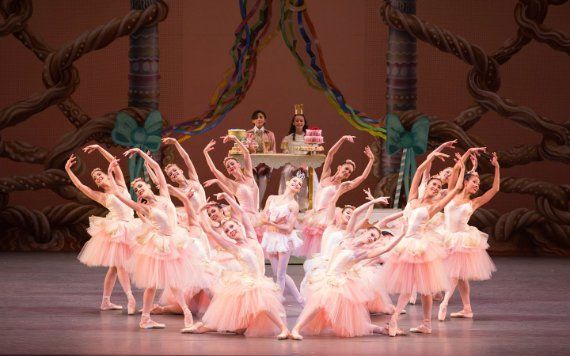 FAMILY FRIENDLY HOLIDAY EVENTS IN MIAMI
By: Shayne Benowitz
DEC 10, 2020
The holidays are a time for families to come together and Miami is a wonderful place to celebrate! Instead of a wintery wonderland, we offer a subtropical paradise where you can visit Santa at the zoo, marvel at holiday lights in a botanical garden and watch the Nutcracker performed outside beneath swaying palm trees. Read on for some of our favorite family-friendly 2020 holiday events in Miami.
---
Concert Featuring The Latin Divos
Date
December 23, 2020 at 9 p.m.
location
Virtual free
Connect to Facebook Live Event
The Latin Divos feature Ernesto Cabrera, Fernando Gonzalez, and Willy Corujo as director and founder. It is a pop/opera trio that performs a diverse repertoire, from operat to some of the all-time greatest songs. The Violin and Sax, played by Will, makes them unique in the music genre as The New Latin Pop-Opera group. The Latin Divos, who have received great recognition from audiences in the U.S. and Latin America, sing in Spanish, English, Italian and French. They are sure to provide a delightful performance on December 23rd.
---
Miami Families Need Help for the Holidays — Here's Where to Donate
Miami New Times – ALEXI C. CARDONA
In Miami-Dade County, food-pantry lines are long, evictions loom, and families are shouldering the challenges of job loss and food insecurity. Scores of nonprofits are putting in overtime to feed, clothe, house, and otherwise provide for people whose lives have been upended by the COVID-19 pandemic.
But it's not all doom and gloom. Organizations like Feeding South Florida, the area's largest food bank; and Big Brothers Big Sisters, a legacy youth mentorship program; express nothing but gratitude for Miami's generosity and support.
---