---
CORAL GABLES RESTAURANT WEEK
Date:
JUNE 4 –24
Location:
Restaurants
The rest of the month of June is filled with colorful cocktails and delicious food specials at restaurants on Miracle Mile and throughout Downtown Coral Gables. Coral Gables Restaurant Week features more than 40 eateries offering special three-course, prix-fixe lunch and dinner menus at discounted prices.
---
CORAL GABLES GALLERY NIGHT
Date:
Friday 6-7 6:30 pm – 10:00 pm
Location:
Various galleries
Coral Gables, Florida
Cost: Free
Held the first Friday of the month, Gallery Nights showcase the various works from European and Latin American art masters to outstanding contemporary artists. Be on the lookout for the orange paintbrush on the side of the Trolley and on special Trolley stop signs to find a dedicated Gallery Night Trolley that will loop between Coral Gables galleries and art venues participating on Gallery Night.
---
GALLERY NIGHT LIVE
Date:
Friday June 7 @ 7:00 pm – 11:00 pm
Location:
Coral Gables Museum,
285 Aragon Avenue
Coral Gables, FL 33134
MAP
Join us on Gallery Night and attend the Grand Opening of the shows The Caribbee Club: Krome Avenue; Paintings by Andres Cabrera at the Frank Lynn Gallery; America Weaves, at the Fewell Gallery; and The Art of Compassion in Gallery 109 and Abraham Gallery. Also on view that night is our permanent exhibition: Creating the Dream; George Merrick and his Vision for Coral Gables. Among other amenities in the courtyard, there will be live music in collaboration with the University…
---
Coral Gables Gallery Night
Ana Trelles Portuondo
Date:
Friday June 7 @ 7:00 pm – 10:00 pm
Location:
Books & Books in Coral Gables
265 Aragon Ave
Coral Gables, FL 33134 United States
Phone: 3054424408
MAP
"Capturing the expression is everything…….It's the gateway to the soul"
The ARCHITECT SERIES is a monochromatic representation of the classical figures that have influenced Architecture and their enigmatic genius. She captures their essence and their personalities in her use of graphite and charcoal on paper.
---
First Friday Series
James Woolwine
Date:
Friday June 7, 6:00 – 8:00 pm
Location:
Adult Activity Center
2 Andalusia Ave,
Coral Gables, FL 33134
MAP
James Woolwine is an accomplised musician with several singles and two albums, solo composer/song writer on guitar and piano.
---
FIRST FRIDAY ICA (Institute of Contemporary Art)
Date:
Friday 6-7, 6:00 pm-10 pm
Location:
ICA MIAMI
61 NE 41st Street
Miami, FL 33137
Cost: Free
MAP
Celebrate ICA Miami's first season of First Fridays programming with a sample of Miami's most exciting performing artists.
---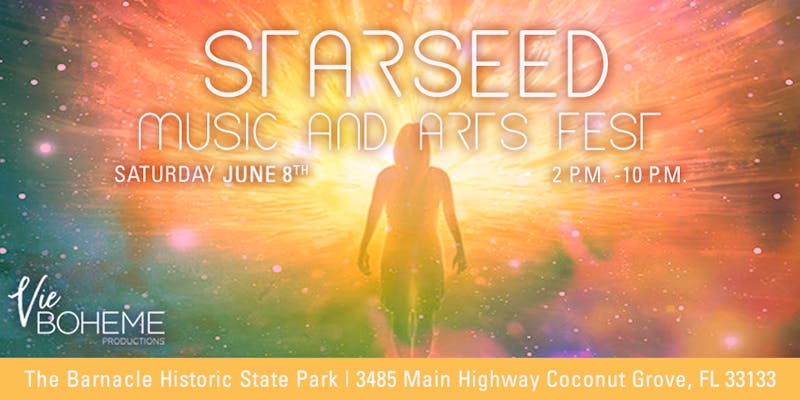 Starseed Music and Arts Fest
Date:
June 8, 2019, 2:00 – 10 PM
Location:
The Barnacle Historic State Park
3485 Main Highway
Coconut Grove, FL 33133
MAP
A unique fusion of Artists across multiple platforms, Starseed combines a fully curated art exhibit and a talent-packed live music line-up alongside a vendor market, local food, installations, and digital creations.
---
Out In The Tropics
Date:
May 24 – June 24
Location:
Miami Beach
A month of presentations by artists addressing issues ranging from politics to sexuality. The 10th season of Out in the Tropics presented by FUNDarte will feature a variety of performances at venues such as Centro Cultural Español, The Gleason Room at The Fillmore, The Miami Beach Botanical Garden and more. Tickets start at $25.
---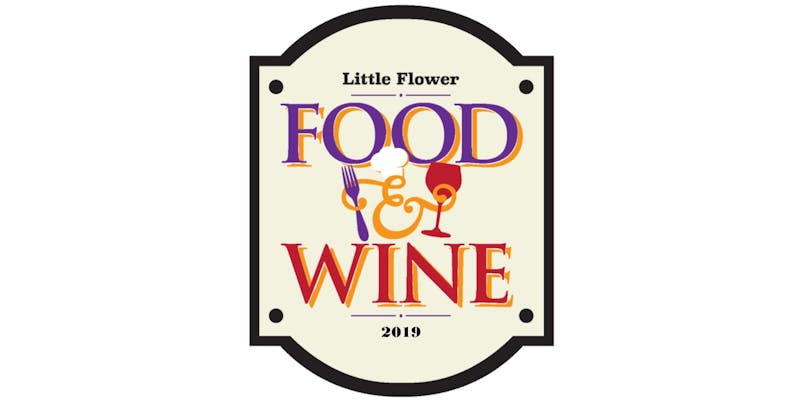 Little Flower Food and Wine Festival
Date:
Sat, June 8, 2019
7:30 PM – 11:30 PM
Location:
Comber Hall
1251 Palermo Avenue
Coral Gables, FL 33134
MAP
Cost:$50
A night of food, wine, entertainment, family & friends. Kick off the summer with the 2nd Annual Little Flower Food & Wine Festival a truly Culinary experience for the senses.
---
Royal Ponciana Fiesta
Date:
Saturday June 8 to Monday June 10
Location:
Events
Each year like clockwork, the June skies light up South Miami, Coconut Grove, and Coral Gables with the rich colors of deep scarlet, fire engine red, red, pumpkin, orange, golden yellow, canary yellow and gradations in between. (The different colors represent the tropical lands where our Royal Poincianas were originally sourced including Madagascar, India, Ethiopia, and St. Maarten.) And, like clockwork, the Royal Poinciana Fiesta, Miami-Dade's oldest festival, comes alive when the colorful blooms are at their peak. Now in its 82nd year, the 2019 Royal Poinciana Fiesta will be from Saturday, June 8 through Monday June 10, 2019.
---
CITY THEATRE'S SUMMER SHORTS
Date:
MAY 30 – JUNE 30
Location:
Carnival Studio Theater
1300 Biscayne Blvd,
Miami, FL 33132
MAP
Celebrating its 23rd season of ten-minute entertaining plays, City Theatre's Summer Shorts, America's Short Play Festival, is happening throughout the month of June. Tickets start at $39 per person and are available through the Adrienne Arsht Center for the Performing Arts.
---
METROPOLIS APARTMENT – FOR SALE
9066 SW 73 Ct # 605 Miami, Florida 33156
Loft style apartment at Dadeland. 13 FT ceilings add to the spacious feeling of this open plan 1 bedroom, 1 bath + den. Metropolis Dadeland, walking distance to Restaurants and shopping. 2 swimming pools, Jacuzzi, fitness center, recreational room 24 hr concierge services and valet parking.
---